TSUNAMI: IMAGES OF RESILIENCE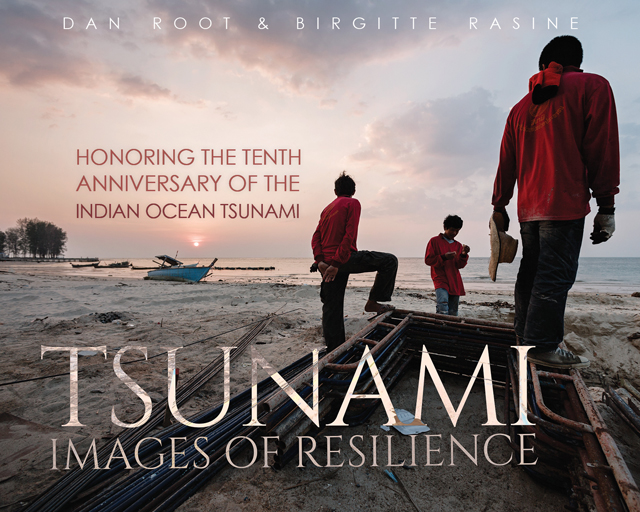 How do you survive a tsunami? How do you survive any sort of natural disaster, or manmade for that matter? Extreme circumstances call for extraordinary resilience, but we all have it within us. Three months after the massive tsunami that devastated communities in 11 Asian countries in 2004, my friend and colleague Birgitte Rasine sent photographer Dan Root, who shoots for Nike, adidas, and Manchester United, to the region to capture the stories of survival, strength and resilience. He brought back stunning images of men, women and children whose will to survive continues to amaze to this day.
Today, the duo is publishing a hardcover book and a series of fine prints of these images, and we're inviting you to be a part of this wonderful campaign on Indiegogo. Net proceeds from book and fine print sales will support disaster preparedness and trauma survival programs.
Contribute today: https://www.indiegogo.com/projects/tsunami-images-of-resilience/x/6956965
We have two special gifts for the Mayan Calendar Portal community: Contribute $75-$125 to the campaign, and in addition to the campaign rewards, we will send you a free copy of the popular book The Serpent and the Jaguar, a modern guide to the sacred Tzolkin calendar. Contribute $150 or more, and receive TWO FREE gifts: "The Serpent and the Jaguar" and the acclaimed documentary "2012: The Beginning." We have a limited number of these free gifts so get yours today!
You can also contribute through this form here, just enter the amount you'd like to contribute. The free gift option applies to donations made through this form as well!
Mention the code MCP-TSUNAMI when you make your contribution or email books@lucita.net.