Living in Sacred Time: Introduction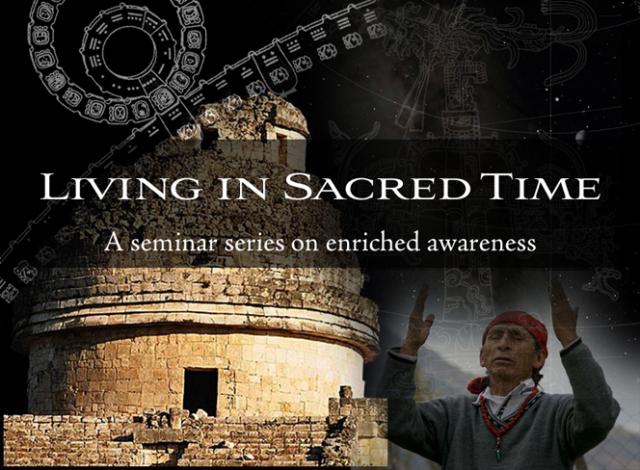 In this introductory session of our "Living in Sacred Time" seminar series, author and producer Birgitte Rasine presents an overview of sacred time in the context of both Maya and modern society, links a society's relationship with time to the essential well-being of both the individual and the community, and offers simple yet surprisingly accessible ways anyone can begin to reclaim the sacred time that is always all around us.
In this series, we break down the enormous potential sacred time has for all aspects of modern life into practical, focused seminars addressing such pertinent topics as health & well-being, education, profession/career, finances, relationships, and more.
Click on the orange play button above to listen to the "Living in Sacred Time" Introduction.
From February 14 through 20, 2014, we released the Living in Sacred Time seminar series to the public for free.
Thanks to everyone for all of your kind comments and support. You can of course still access the podcasts, for a very small donation of $1.99. Here are the links to the four sessions:
**Music in this presentation has been provided by European musical group Balanza, the creators of the extraordinary Camino del Sol CD, the companion album of the book "The Serpent and the Jaguar: Living in Sacred Time."